We have lost the ability to deal with death. Most of our friends and beloved relations will die in a busy hospital in the care of strangers, doctors and nurses they have known at best for a couple of weeks. They may not even know they are dying, victims of the kindly lie that there is still hope. They are unlikely to see even their family doctor in their final hours, robbed of their dignity and fed through a tube after a long series of excessive and hopeless medical interventions.
Can Medicine Be Cured? The Corruption of a Profession

A fierce, honest, elegant and often hilarious debunking of the great fallacies that drive modern medicine. Seamus O'Mahony writes about the illusion of progress, the notion that more and more diseases can be 'conquered' ad infinitum. He punctures the idiocy of consumerism, the idea that healthcare can be endlessly adapted to the wishes of individuals. He excoriates the claims of Big Science, the spending of vast sums on research follies like the Human Genome Project. And he highlights one of the most dangerous errors of industrialised medicine: an over-reliance on metrics, and a neglect of things that can't easily be measured, like compassion.
Out Now!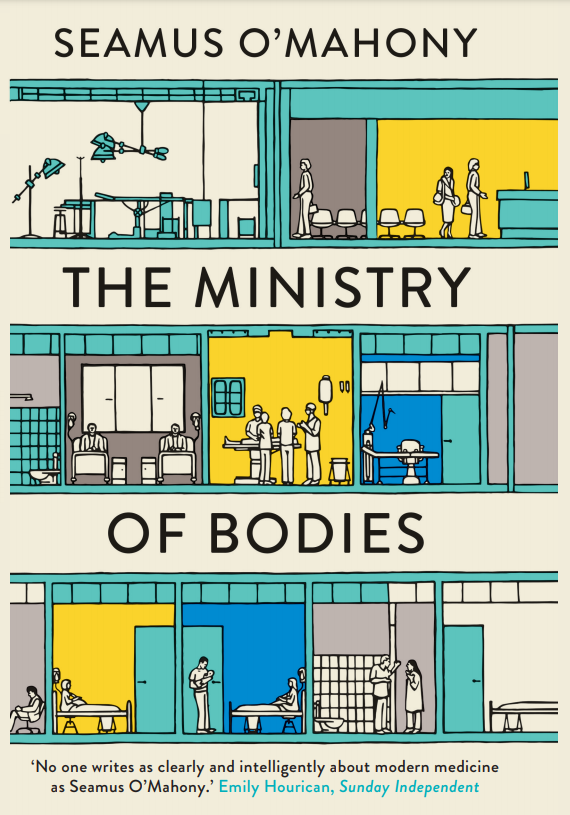 Seamus O'Mahony kept a diary during his last year as a doctor; he describes the absurdities of hospital life and reflects on his long career. The Ministry of Bodies – the final part of his trilogy on modern medicine – is the result: honest, sad, funny, digressive, surprising. The award-winning author of The Way We Die Now and Can Medicine Be Cured? has written his most personal and revealing book, a meditation on life, death, and Andrea Pirlo's "rich chestnut hair".
Available now on Amazon here. Can also be purchased at Easons, Dubray and all other major Irish bookstores.
Reviews of The Ministry of Bodies